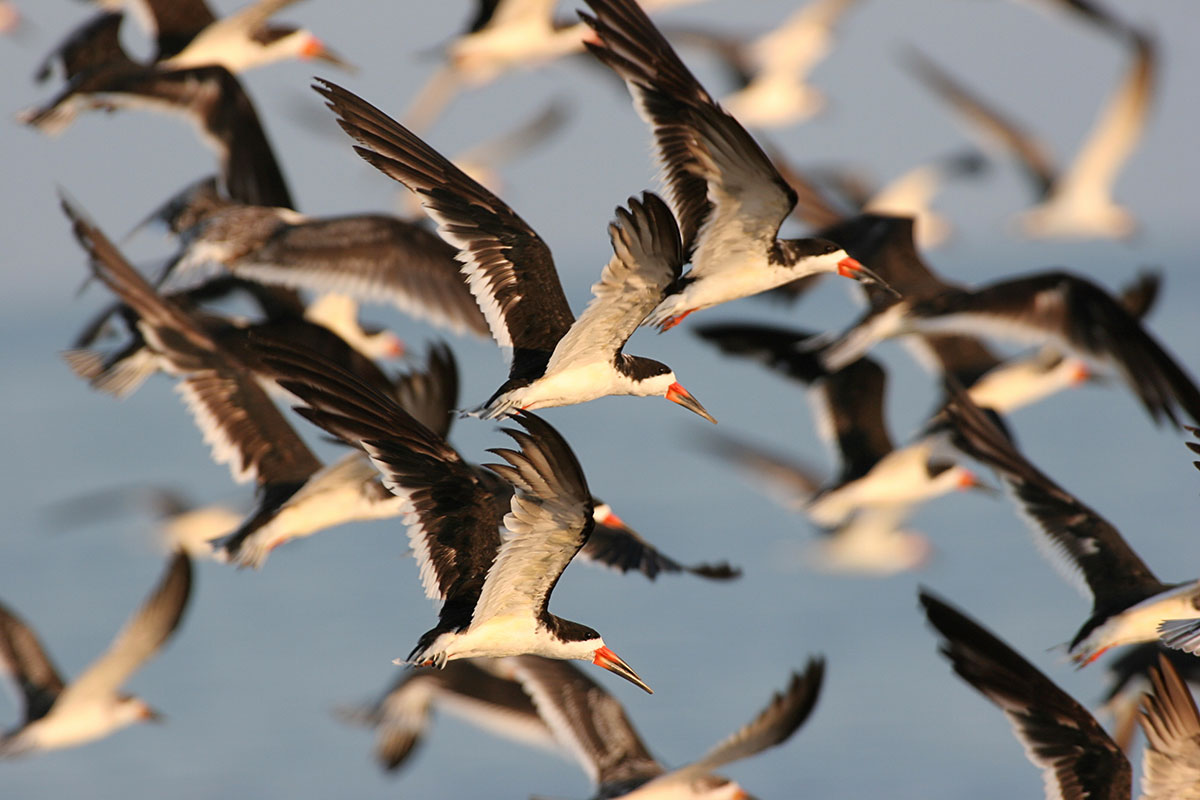 Colonial Waterbird Management and Monitoring in North Carolina
In North Carolina, the NC Wildlife Resources Commission leads a multi-partner effort to manage and monitor colonial waterbirds (as well as nesting shorebirds) in the state. Approximately 84-94 sites are posted annually against trespass by 13-15 partner agencies and organizations. At most sites, little or no productivity monitoring is conducted, with exceptions being at the south end of Wrightsville Beach and Lea-Hutaff Island where Audubon North Carolina tracks productivity for Common Terns, Least Terns, and Black Skimmers (as well as plovers and oystercatchers). Audubon North Carolina also bands Black Skimmer chicks. Vegetation management to benefit Royal and Sandwich Terns, among others, takes place at two dredge islands on the Cape Fear River with a combination of fire and herbicide treatments as needed. Audubon North Carolina conducts surveys at four inlets in southeastern North Carolina and includes in these surveys counts of all bird species, including AMBC focal species.
Two student research projects from the Ray Danner Lab in UNC-Wilmington's Department of Biology and Marine Biology were also conducted this year at Lea-Hutaff Island. Laura Schaale used a drone to map the thermal landscape of a beach colony site and investigated how temperature affects Least Tern nest site selection and success. Rebekkah Leigh LaBlue investigated how differential egg patterning in Least Terns contributes to individual heat gain and hatching success and the color-mediated tradeoff between heat gain and camouflage.
Through the partnership of site managers, independent researcher John Weske bands most Royal Tern and Sandwich Tern chicks fledged in the state, as well as a smaller proportion of Brown Pelicans. His banding work in North Carolina has been ongoing since the 1970s.